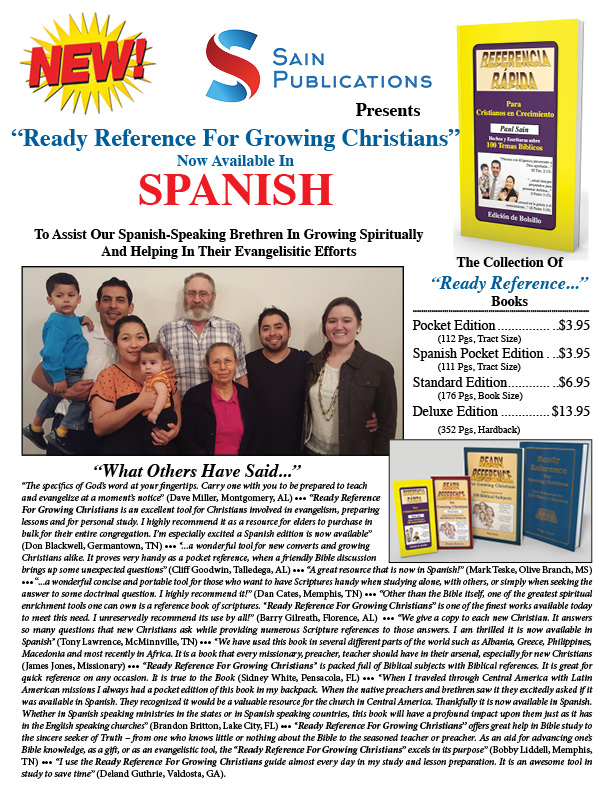 As the above information reflects – a NEW EDITION of "Ready Reference For Growing Christians" is now available! It is the SPANISH EDITION.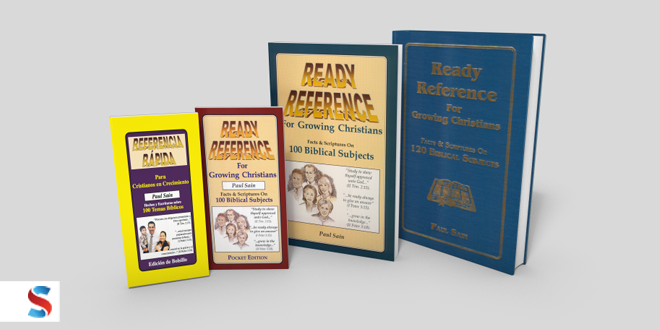 We hope you will take the time to read "What Others Are Saying…"
We pray you will help your friends who are Spanish-Speaking Christians by telling them about this tool.
To God be the glory for all that we endeavor to do!