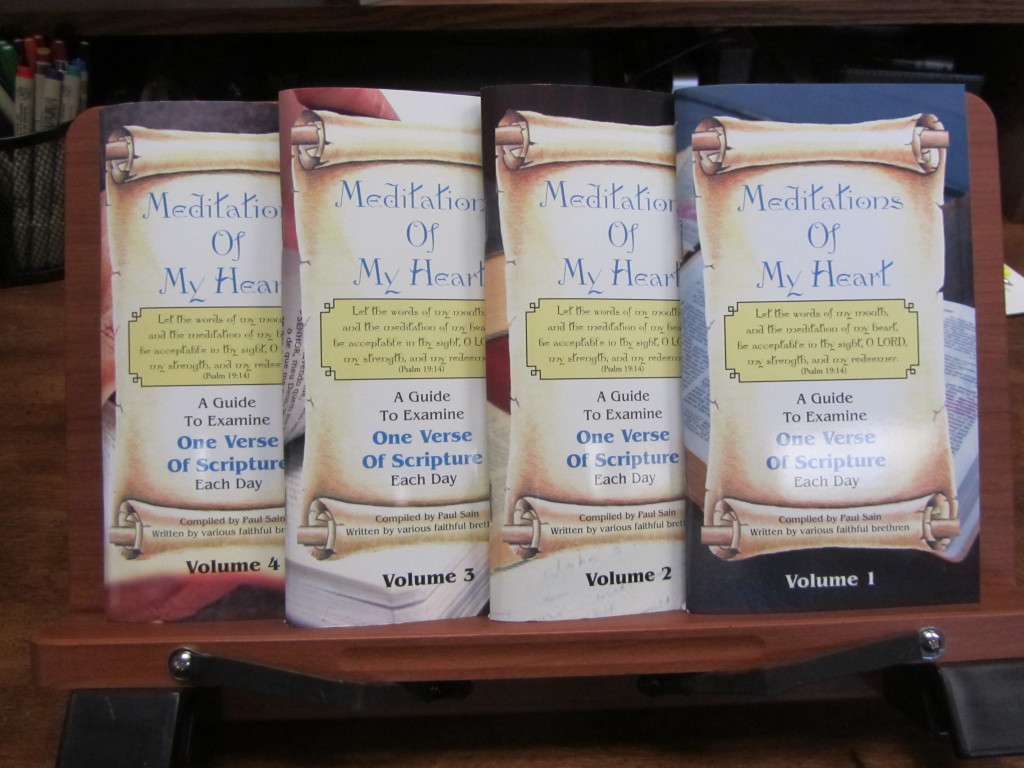 A tool that encourages, instructs, edifies and builds one up in the knowledge of the Word of God and is the perfect way to start each day of the year – "Meditations Of My Heart" – a daily devotional series of books (one for each quarter of the year).
2016 is quickly approaching! May we suggest this as a great gift idea for your family or friends?
The Writers – The material contained in these four volumes were written by almost forty faithful brethren which results in a diverse personality of writing style from day to day. There is a highlighted text for each day and the devotional message focuses upon that passage of Scripture. The selected text rotates from Old to New Testament each day throughout the year.
Special Offer – Individually these volumes sell for $3.95 – in this special offer, all four volumes are available for $10.00 (not including shipping).