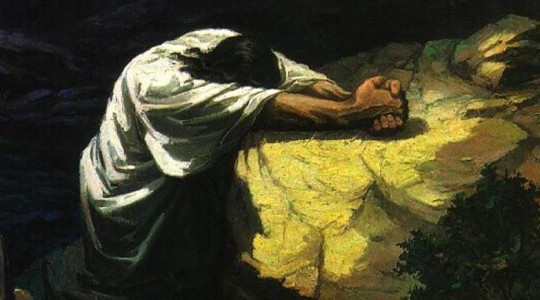 Most have experienced "mountain-top days" as well as "down in the valley days." Various circumstances may influence the type of day we face. Let's focus a few thoughts on those days when we are "down in the valley" and how to deal with it.
THINK ABOUT PAUL
When at times we feel all alone – consider how Paul felt when his friends abandoned him, yet he knew he was not alone. In 2 Timothy 4:16-17 he said, "At my first answer no man stood with me, but all men forsook me" and then in verse 17 he added, "Notwithstanding the Lord stood with me, and strengthened me." To emphasize Paul's confidence in his God, he further stated in verse 18, "And the Lord shall deliver me from every evil work, and will preserve me unto his heavenly kingdom."
When enemies seek to do us harm – remember Paul and his many vicious enemies. Paul said, "Alexander the coppersmith did me much evil" (2 Tim. 4:14); "Hymenaus and Alexander; whom I have delivered unto Satan, that they may learn not to blaspheme" (1 Tim. 1:20). Rulers, scribes and Pharisees wanted Paul's voice of proclaiming truth to be closed. Paul was stoned and left for dead. He had marks on his body (Gal. 6:17) due to the beatings he endured – but Paul considered he was a partaker of his Lord's suffering.
When we grow weary in the Master's work – let us listen again to the encouraging words of the apostle Paul. He told the Galatian brethren "let us not grow weary in well doing: for in due season we shall reap, if we faint not." To the brethren at Philippi he said, "this one thing I do, forgetting those things which are behind, and reaching forth unto those things which are before, I press toward the mark for the prize of the high calling of God in Christ Jesus" (Phil. 1:13-14).
When it seems we are losing the battle against Satan – recall the bold, positive, encouraging declarations of Paul. "I know whom I have believed and am persuaded that he is able to keep that which I have committed unto him against that day" (2 Tim. 1:12); "I can do all things through Christ which strengtheneth me" (Phil. 4:13); "Thanks be to God, which giveth us the victory through our Lord Jesus Christ" (1 Cor. 15:57); "the righteous judgment of God; who will render to every man according to his deeds" (Rom. 2:5-6).
When the world and things seem more appealing than spiritual matters and pleasing God – bring fresh to your mind the glory of that which is to come, the indescribable mansion prepared for God's faithful, the eternal home reserved for the redeemed. Hear again the words of Paul challenging us as brethren to "be ye stedfast, unmoveable, always abounding in the work of the Lord, forasmuch as ye know that your labour is not in vain in the Lord" (1 Cor. 15:58).
Life is brief – eternity is long – hell is horrible – heaven is wonderful. Endure the "valleys" of life and treasure the "mountains" – but make certain to stand before God in judgment with confidence of having "endured to the end" (Matt. 10:22), "faithful unto death" (Rev. 2:10).